Dainna Pearlman, CHC, AADP, AFMC Certified - Chief Wellness Officer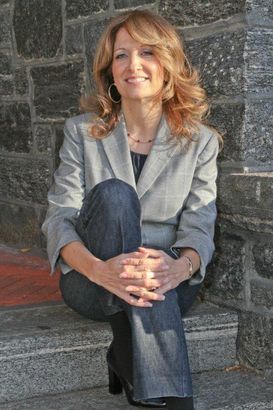 Most people know they should be trying to live a healthier life, but need support getting there. Health is not just a lack of dis-ease, it 's about love, vitality, balance, purpose and joy. I can help you find you all that PLUS your 5 By 5 Health Equation™.     
After having my gallbladder removed, I struggled with many digestive problems. Allopathic medicine only offered pharmaceuticals (along with many side effects) to treat this. I declined, and instead began rebuilding my digestive and immune systems through a focus on my inner ecology, a healthy diet, and stress reduction.
We help you get well and STAY well by focusing on clinical nutrition, functional medicine, and body science to help determine the root cause of dis-ease in the body. You will learn to become an active participant in achieving and maintaining your good health. My team and I also run group holistic health programs, and present lectures on various health and wellness topics. We love spreading the word about good health!
Dainna also holds a Bachelor of Science degree from Adelphi University and is certified by the American Association of Drugless Practitioners. Drawing on this knowledge, we will help you create a completely personalized "road map to health" that suits your unique body, lifestyle, preferences, and goals.
Dainna is an AFMC Certified practitioner, part of the Leadership Team at the School of Applied Functional Medicine and the Creator & co-founder of GEM (Girls Empowerment Movement)
Rachael Pomato, Nutritionist, MS, CNS, LDN - CHC, AFMC Certified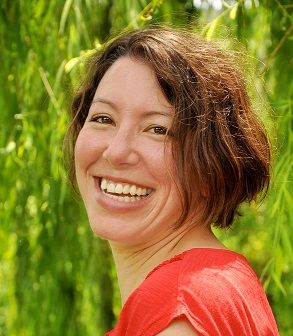 We are overjoyed to announce that Rachael Pomato, CHC has joined our team of professional health coaches. Welcome aboard Rachael! We are thrilled you've chosen to share your brilliance with our clients. 
 Rachael loves her job coaching and empowering individuals to regain their health and wellness through sustainable food and lifestyle changes. Using her previous and ongoing training in integrative and functional nutrition, she approaches her clients in an inspiring, dynamic, and individualized way, based on each client's unique needs.  She is also very passionate about promoting self care and educating her client's about nourishment from non food sources like relationships, career/work, physical movement, and spirituality.
Rachael received a Bachelor of Science in Psychology from the University of Maryland and her holistic health coaching training is from the Institute of Integrative Nutrition with a certification from the State University of New York, Purchase College and the American Association of Drugless Practitioners. She is currently pursuing her Master's in Nutrition and Integrative Health at Maryland University of Integrative Health. And for over three years, she has studied - and continues to study - clinical nutrition in the School of Applied Functional Medicine.
"Rachael was a perfect pairing for me! You girls have changed my life! I have never felt this amazing!! There is so much value in Functional Medicine! I am so happy to be on this journey! Thank you!!" Karen E (March 2018)
Kathleen Mitchell - CHC, AFMC Certified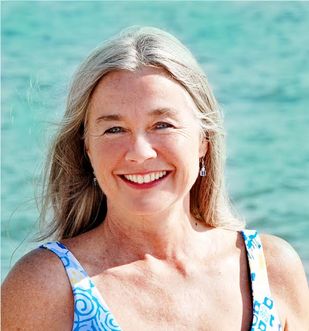 As a Functional Medicine Nutritionist & Lifestyle Practitioner, I will teach you how to look through the lenses of both lifestyle and nutrition, so you can learn how to heal your health yourself. I believe that "dis-ease" is an imbalance. When we learn how to bring the balance back into our body, then we can turn illness into wellness. 
Certifications:
- Holistic Health Coach, Institute of Integrative Nutrition
- Certification with Holistic Nutrition Lab, Andrea Nakayama, ReplenishPDX
- Advanced Certification in Holistic Nutrition, Josh Gitalis, Clinical Nutritionist
- Certified in Applied Functional Medicine for Coaches, School of Applied Functional Medicine
John Castella-CHC,AFMC Certified/Corporate Consultant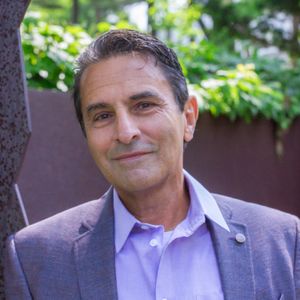 Dedicated to a lifetime of health, fitness and balanced living, John became certified as Health Coach by the Institute for Integrative Nutrition. John draws on lifelong experience of the stress that extended frequent business travel may have on a person's ability to maintain a healthy body, mind and personal relationships, while achieving success in career and other pursuits.
 
John's professional and personal experiences make him uniquely qualified to assist others in identifying and navigating their goals for accomplishment and living a full balanced life.
Kelly Lutman - Certified Functional Medicine Health Coach, AFMC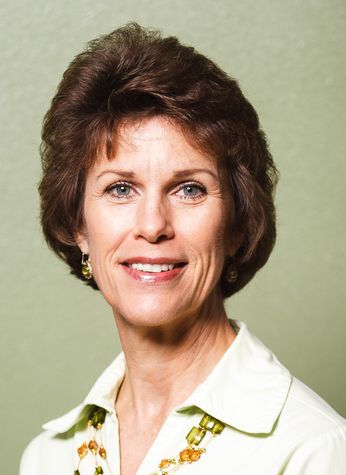 Kelly is energized by supporting clients to regain their health through sustainable food and lifestyle changes and discover how good they can feel in their body. Inspired by the discovery while homeschooling her children that simply changing the food they ate reversed her son's ADD, Kelly began to explore nutrition. When the last of her children graduated, she embarked on a journey of formal training in integrative and functional nutrition. Since each of our bodies is unique, she bases her approach with each client on their individual needs, coming alongside them to educate them and guide them in exploring ways to nourish their body using both food and non-food sources.
Kelly received her holistic health coaching training from the Institute of Integrative Nutrition, and has a certification from the American Association of Drugless Practitioners. She is AFMC certified and continues her studies through the School of Applied Functional Medicine.